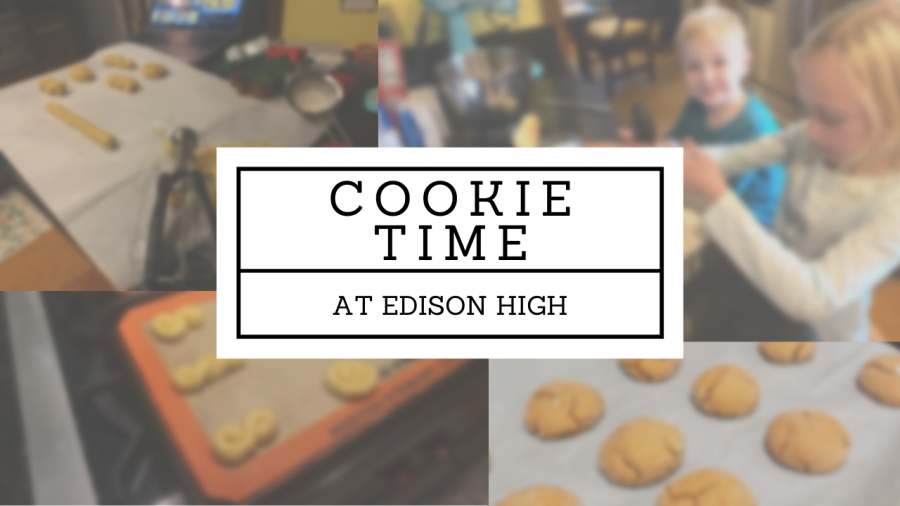 What's Great About EHS Holiday Baking
December 19, 2022
It's the most wonderful time of the year…for baking. 
As winter break approaches, the holiday baking season has officially started! The holidays are a time of tradition, love, and joy; and many of our teachers known for their work outside the kitchen have interesting culinary favorites this time of year.
Holiday treats mean so much more than a simple dessert to look forward to. They bring history, comfort, heritage, and joy. These teachers have educated us with meaningful emotions and memories that come along with their special cookies. Each cookie's uniqueness represents the same specialness between every family and its history. When going about the holidays this year, remember to spend time with your loved ones, relax, and try out these exceptional holiday treats.  
Happy Holidays, Eagles!
Pepparkakor
Ms. Diane Frey, English teacher and Eagle's Eye co-advisor, provided a recipe with a story about how her family turned a school culinary project into a household tradition. A mosaic of her parents, Frey grew up in New Jersey carrying the traditions of Norway, acquired from her father, and Sweden, from her mother.
Frey often feels "the month of December is survival mode"—stressful, but the hard work always pays off. Her holidays consist of much laughter, family gatherings, gifts, and meals around the table. She recalls one of her favorite desserts on the menu: Pepparkakor. This special Swedish cookie was her daughter's addition to the festive dessert menu and started as a school project a few years ago; in a short time, the ginger and spice cookies became a family favorite. 
Incorporate the Frey family's desserts into your own holiday desserts: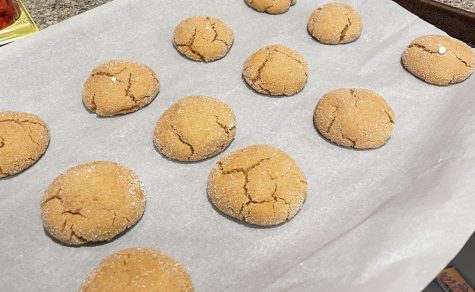 Ingredients:
¾ cup butter, softened
2 cups sugar
2 eggs, beaten
½ cup molasses
4 cups flour
1 ½ teaspoons ground cinnamon
1 1⁄2 teaspoons ground cloves
1 tablespoon ground ginger
2 teaspoons baking soda
1⁄2 teaspoon salt
Directions:
1. Cream butter and sugar.
2. Add eggs and molasses and beat well.
3. Mix all dry ingredients in a separate bowl.
4. Add dry mix to wet 1/2  cup at a time, mixing well after each addition to make a stiff dough.
5. Roll dough into teaspoon size balls and roll in more granulated sugar.
6. Bake on a greased baking sheet at 350 for 8-10 minutes.
---
"Hello Dolly" Cookies
With Spanish teacher Ms. Erin Franey's exceedingly large family of 100, the holiday season is extremely preparative. 
"Try to let the joy outshine the stress," said Franey in an effort to remind herself of the bigger picture. 
Her mother's family makes a cookie called "Hello Dollies," which she associates with feelings of joy. 
"Everybody loves them in the family. We fight over who gets the last one," said Franey. The recipe comes from her maternal grandmother, and this cookie is made at every family gathering, especially Christmas. Crushed into a graham cracker base, drizzled with chocolate, and topped with optional crushed pecans or walnuts, "Hello Dollies" can become your family's new go-to favorite.
Put a twist on the classic cookies with her family recipe below: 
Ingredients:
1 box of regular graham crackers
1 cup of white sugar
1 cup of unsalted butter
1 cup of melted chocolate chips
1 cup of chopped walnuts or pecans 
Directions: 
1. Preheat the oven to 350°F
2. Break up graham crackers into individual pieces, place side by side on a sheet pan
3. Melt sugar and butter in a saucepan until it begins to bubble, stir well
4. Drizzle sugar and butter liquid on top of graham crackers 
5. Bake in the oven for about 5-10 minutes, until the sugar mixture begins to bubble (but not burn!)
6. Remove from the oven, drizzle melted chocolate on top of crackers in a back and forth motion
7. Add chopped walnuts/pecans on top
Leave a Comment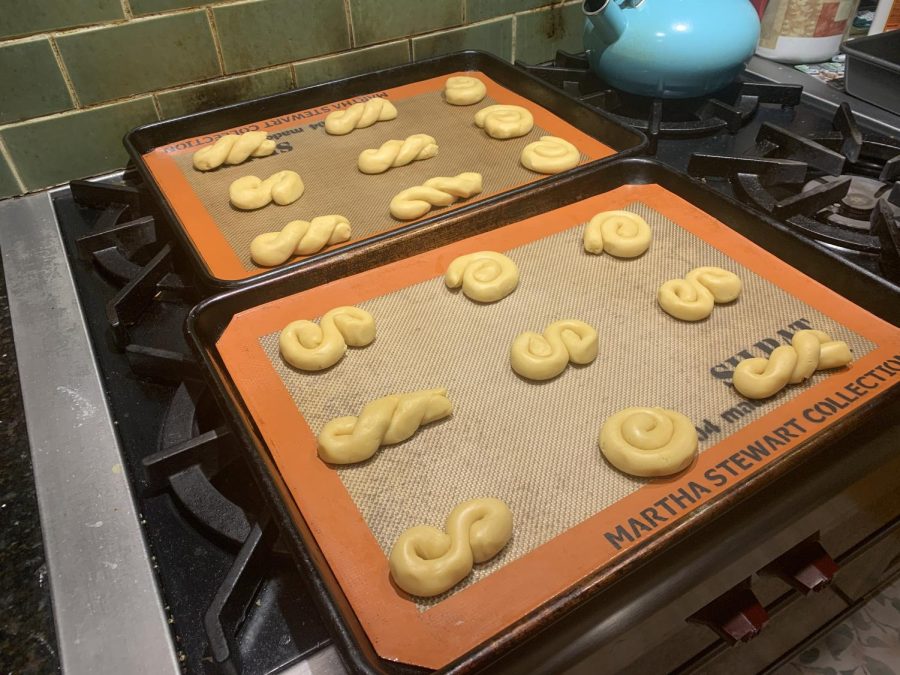 Koulourakia
On the contrary,  Science teacher Mr. Stanley Stellakis feels no stress during the holidays. He and his wife, Science Teacher Ms. Katie Stellakis, have been hosting Christmas parties for the past six or seven years, and they have reportedly become "part of [their] routine, something [they] look forward to". 
His culture is represented through Christmas, through Greek appetizers and meals full of lamb. 
"Good Greek food tastes like home," said Stellakis. 
His father was known for his candied sweet potatoes in the family and always made them for the holidays. However, after the passing of his father, he has taken on the responsibility of carrying the legacy forward. 
As an integral part of his childhood, Stellakis recalls a dessert called koulourakia that his grandmother used to make. He states repeatedly that there is "nothing special about them" but also emphasizes that "people have an emotional connection to a specific food that they remember from their childhood." These braided sugar cookies incite nostalgia within him. 
These whimsical Greek cookies play a role in his life, even as someone generally averse to desserts一an indication of their uniqueness and flavor. 
Bake some today and see for yourself:
Ingredients:
3 cups all-purpose flour2 teaspoons baking powder
¾ cup butter, at room temperature
¾ cup granulated sugar
1 large egg
2 egg yolks
1 teaspoon vanilla extract
1 large egg + 1 tablespoon water
Sesame seeds (optional)
Directions:
1. In a large bowl, sift together flour and baking powder; set aside.
2. In a separate bowl, cream butter and sugar until light and fluffy, about 3 minutes, scraping down sides as necessary.
3. Add egg plus egg yolks and beat until well combined, then stir in vanilla.
4. Add flour gradually and stir just until a soft but not sticky dough forms. You may not need all the flour. Cover with plastic wrap and let rest for 30 minutes in the refrigerator.
5. Preheat the oven to 375°F. Line cookie sheets with silicone baking mats or parchment paper
6. In a small bowl beat the remaining egg with 1 tablespoon of water; set aside.
7. Taking 2 teaspoons of dough, roll into 1/3-inch thick rope about 6 inches long and form into the desired shape such as twists, rings or S-shapes.
8. Place on a baking sheet two inches apart and brush with egg wash. Sprinkle with sesame seeds if desired.
9. Bake for about 15 minutes, or until golden brown.
View 1 Comment