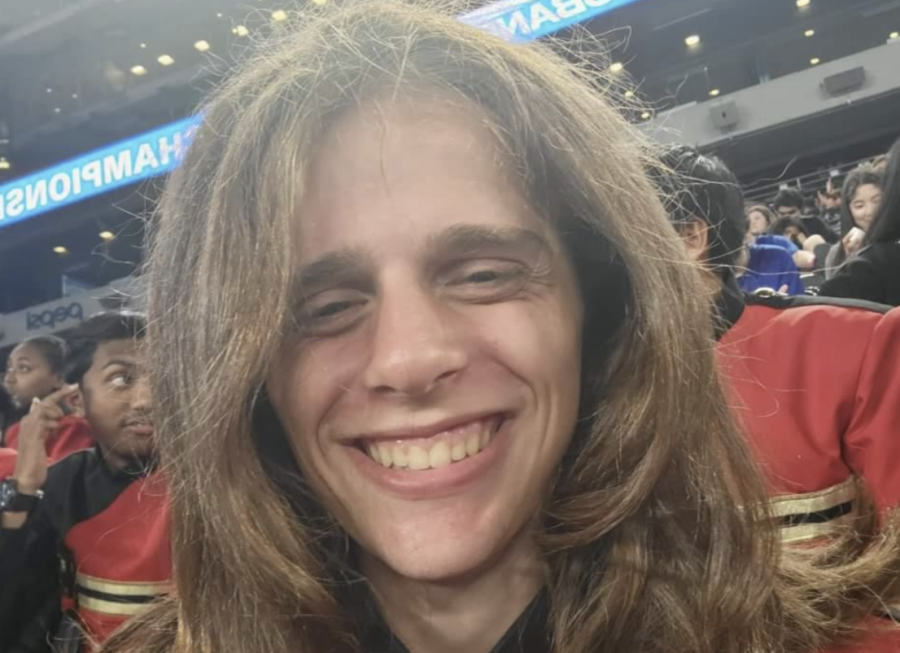 Peter Loeffler
Dedicated in his involvements, Peter Loeffler '23 is Edison High School's November Senior of the Month. 
Engaged in the music field as an indoor percussionist and member of the marching band, Loeffler is also the treasurer for the Tri-M Music Honor Society. Though he is heavily involved in the music field, in college, he intends to major in space—specifically astronomy or astrophysics.
"Ever since I was a kid, I was just so amazed by the stars. So now that I'm older and I've done my research about them, I would like to learn more about them and maybe discover new things about them," said Loeffler.
Besides his objectives in life, Loeffler finds enjoyment in listening to and playing music, drinking coffee, reading, and being with his friends. 
"I've met so many cool people, and now I can't imagine my life without them as my friends!" he said. 
"I would like to thank all of my teachers, friends, and family! You are all just so, so great! Especially big shoutouts to Deenie and Mr. C [Band Directors Mr. Denicuolo and Mr. Ciappina], as you both have played huge parts in my life!"
Furthermore, Loeffler has some wise words  for underclassmen.
"
Ever since I was a kid, I was just so amazed by the stars. So now that I'm older and I've done my research about them, I would like to learn more about them and maybe discover new things about them"
— Peter Loeffler '23
"Have fun! High school is a really important part of your life, but it doesn't have to be treated so seriously all of the time!  It's definitely important to study still and to do well in classes, but that doesn't have to be what every hour of your school career has to be committed to!" he said. "Relax, be with friends, and just have fun, all while you're getting everything that needs to be done! I love y'all!"