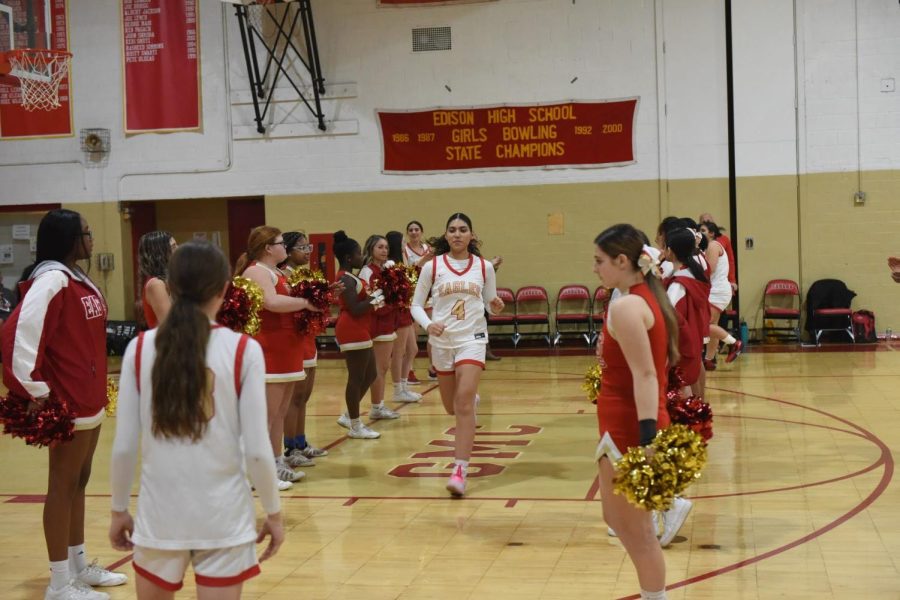 Ortiz Scores
As we get to near the end of the basketball season, the first athlete of this week shines from the girls basketball team. 
Keisha Ortiz '23 has had an amazing season from the start, especially with the past few games. On Senior Night, she scored twenty points total, adding five blocks, four assists, and four steals to her record. 
With the first round of the GMCs White Division against Woodbridge, she totaled fifteen points along with five assists and four steals. 
With the ladies' games against South Brunswick and Perth Amboy, she continued to add up points, with twelve points total from the two games. 
As the team progresses to NJSIAA's first round, Ortiz continues to be a star on the court.