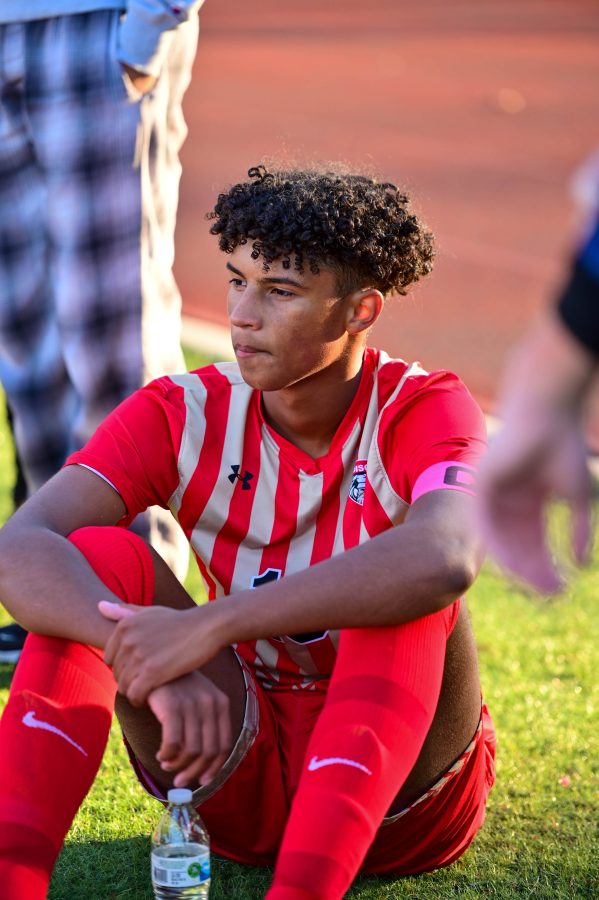 Courtesy of ISAIAH CHARLES '23
Isaiah Charles
Edison High School congratulates Isaiah Charles '23 for being selected as the Senior of the Month for March.
Looking back at his career at EHS, Charles recalls that some of his favorite memories were made playing soccer. A passionate athlete, he has been playing soccer since the age of four. Now the varsity soccer captain, Charles continues to display his dedication towards soccer.
"I've made lifelong relationships with my teammates," said Charles.
On top of his involvement in soccer, Charles is part of the National Math Honor Society (Mu Alpha Theta), the National Art Honor Society, and the Spanish National Honor Society.
When he is not at school or on the soccer field, Charles enjoys running his own sneaker-reselling business.
Charles would like to thank his parents for their support and encouragement throughout his high school journey in the nest.
"My mom and my dad have definitely helped me the most along my high school journey. They constantly supported me and pushed me to never give up," said Charles.
Charles plans on attending a four-year university and studying business and finance.
Before he leaves the Eagle's nest, Charles wishes to share some advice to underclassmen.
"Try different sports and clubs during high school. You will never get these years back, so make the most of them!" he said.