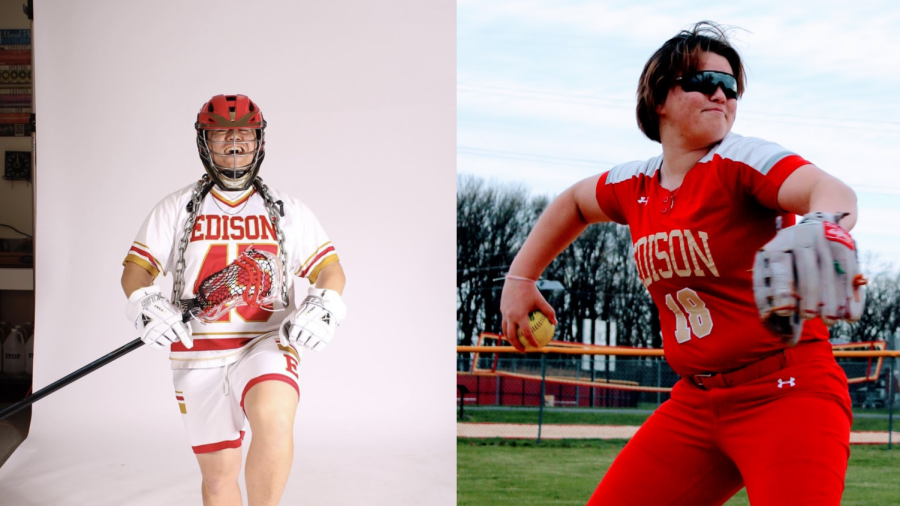 Pridady Nets, Vicidomini Bats
Sebastian Pridady '23
Our first athlete of the week, Sebastian Pridady '23, can be found at the Matthew J. Drwal Stadium with the rest of the boys lacrosse team. Pridady is on a roll this season as his current standing for this season is nine goals, five assists, and six ground balls. He has already played some strong games, such as Hackettstown, where he achieved two goals and three assists. At the team's game against Sayreville, he totaled two goals and three ground balls. As Pridady makes his way through his final season here at the Nest, he continues to add to his statistics as he nears 100 goals.
Kayla Vicidomini '23
At the softball field, ready to bat, is our second athlete of the week, Kayla Vicidomini '23. Vicidomini has already started off her season with the team with totals of three singles, a double, and two RBIs. She also stands strong with her batting average at .541, the leading average in her team. She has already had strong games, such as against South River where with the walk-off RBI, she went 4–6 and ended the game with a win for the Eagles. Against Piscataway, she ended another game strong as she went 3–3 with a single, double, and triple. As Vicidomini bats, she continues to bolster her statistics steadily to end her last season at Edison memorably.