Coach Abene – Baseball
June 6, 2023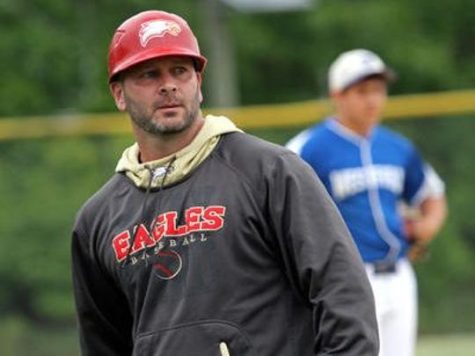 Mr. Vincent Abene, head coach of Edison baseball, has secured the title of winningest coach.
Abene has been a long-time baseball coach, and this year has been a turnaround from the previous season record of 7–17–1, with an overall record of 14–9 so far. 
Recently, The Eagle's Eye interviewed Abene to obtain perspective on his achievement.
EE: How long have you been coaching for, and what got you into it?
VA: I have been coaching baseball for 28 years, and have been the head baseball coach at Edison High School since 2003. Baseball has always been an important part of my life, and as far as what got me into coaching, it was the natural progression to stay involved in the sport I love.
EE: What were some important experiences you have had as a coach, and how do you feel about becoming the winningest one?
VA: Baseball provides many lessons and experiences. It mirrors life in that you need to be prepared for any situation at any time. Sometimes you don't always win, but if you can learn what you need to do better the next time, you are always getting better.
The focus right now is on the 2023 team. Becoming the winningest coach is something I will reflect on when my career is over. It took a lot of great players, coaches and administration to get there, so all those people that have been involved are definitely a part of this.
EE: What have been some difficulties throughout your coaching tenure, and how have you overcome them?
VA: I wouldn't say we had difficulties, I would say we have had some challenges over the years. One of the biggest challenges has been participation at the youth level. All we can do is encourage any young athlete that baseball is fun and you can learn valuable life lessons through the sport. You will build life long lasting relationships.
EE: How do you plan to continue this positive trajectory for yourself and the team?
VA: Every year we try to do something to add to the players' experience. Whether it's a new drill, new uniforms or a new philosophy. It is all about making it better for our student athletes. It keeps me and them on their toes from year to year.