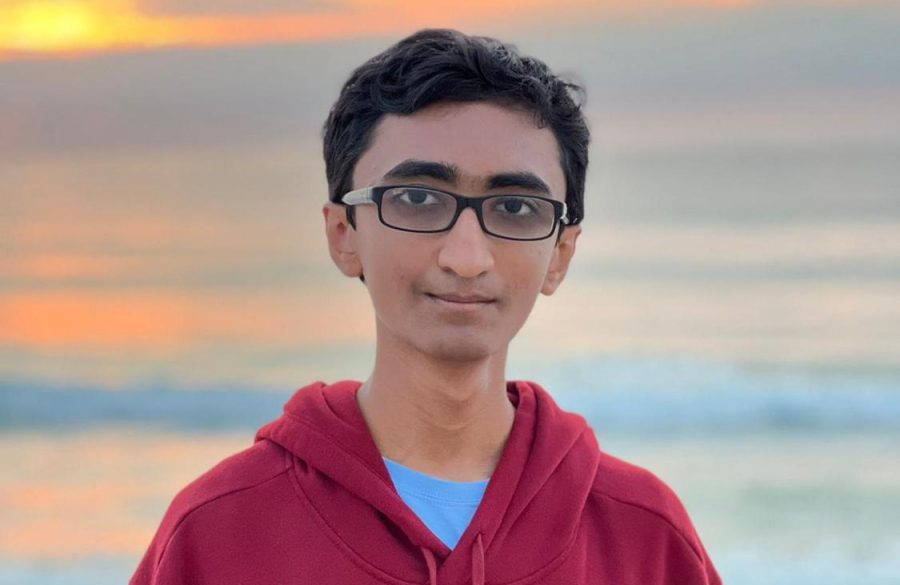 Avinash Aravind
An expert of weather, a man of diplomacy, and a fan of Formula One, Avinash Aravind '23 is proud to be Senior of the Month for February 2023. 
"
The world doesn't go your way, the world goes the world's way"
— Avinash Aravind '23
Aravind, the man giving your weather forecast everyday, is someone who enjoys spending time with others, whether it's through the many Quiz Bowl tournaments he attends or representing a country for Model UN conferences. Co-president of Quiz Bowl, a club that tests one's knowledge in a competitive environment, Aravind, has successfully hosted his first EAST (Eagle's Academic Spring Tournament) tournament in person, along with Vinay Menon '23, and he thanks everyone that has made it happen. Along with being a trivia master, Aravind has not only been a competitive member of Science Olympiad but also a part of the Science Honor Society and one of the layout editors who brings the screen to you from The Eagle's Eye. 
"I chose to come to EHS, and I'm very happy I made that choice," says Aravind. He has found a new sense of balance in terms of his in and out of school life. He believes the school is a perfect environment that allows students to figure out their identity: "Who do you need to be, to be the best person possible." Aravind is thankful for his teachers and friends and feels he could not have asked for a better high school experience.
"The world doesn't go your way, the world goes the world's way," he advises.
Aravind adds, "Find the things that make you happy, find the things you enjoy doing, people you enjoy being with." Taking everything he learned from Edison High School, he hopes to apply it at Cornell University in Ithaca, New York. There, he wishes to pursue a major in meteorology. Even though his presence at Edison High as weatherman has to come to an end, his legacy will live forever.