Editorial: The Bright Side of Quarantine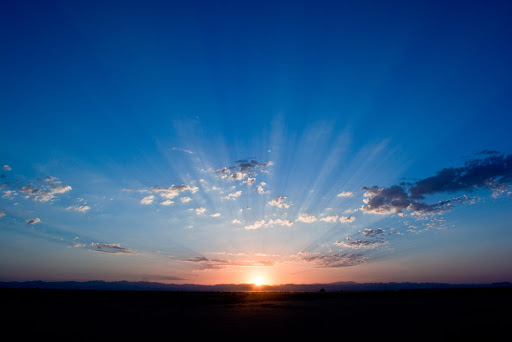 What a time to be alive. We have spent the past month on lockdown, restricted to our homes and the quiet streets around them. Our plans have been canceled and postponed. Normal things—handshakes and hugs, lunches with loved ones—are now taboo, and the best way to express to someone that you care about them is to stay as isolated from them as possible. The novel coronavirus epidemic is merciless in the way it destroys human cells. But as we've all figured out by now, it is also merciless in the way it turns modern life upside down. One thing we're sure the virus cannot destroy, however, is human hope.
The virus has exposed our strengths. The people of New Jersey refuse to stop making, giving, teaching, learning. Families have dusted off their sewing machines to craft and donate thousands of masks for medical professionals in hospitals. Teachers have continued their commitment to educating our state's children, and the children are not giving up. Life among the virus is difficult. Moving online is frustrating. The learning curve may be steep, but we adapt, we remain hopeful. People are finding new passions through the virus. Coupled with all of the donations, people are learning that they do not need to produce for other people to be considered productive. People have begun reading, baking, singing and doing so much else for leisure. Students, teachers and workers alike have learned what's most important in the midst of this crisis:  making themselves happy. Your perspective of society—and the current situation-—have the ability to make you truly happy. Happiness and hope go hand in hand, and are both of utmost importance during these times. 
The virus has made us miss people and places. We've gained a new appreciation for contact with other people. We're now aware of the miracle of being together, of hearing your friend's voice, looking into a person's eyes, being able to share a space together. We have taken all of these for granted before, but we realize the value of them now. In these unprecedented times, there is a rise in uncertainty, and a prominence of fear. But we are coming together as a society and facing these circumstances bravely. As long as we don't lose hope, we will come out of quarantine stronger than we were before.