Teacher by Day, Director by Night: Maureen O'Connor
Most teachers love what they do, but Mrs. O'Connor has a special connection to what she does. Ever since she was an elementary schooler, Mrs. O'Connor has been participating in shows to showcase her talent. This continued into her middle school years, high school, and even in college. Finally, in her junior year of college, at Montclair State, she took a directing course. From there, she discovered her passion. For the next two years, she went from assistant directing to director of her own productions. 
As of today, Mrs. O'Connor teaches five classes a day, incorporating four different courses: Theatre Arts I, Theatre Arts II-IV, Public Speaking, and English 9. Along with these courses, she has revamped Edison High School's Theatre Department and has created a space for actors, singers, dancers, and stage crew alike. Over the years that she has taught at Edison High, Mrs. O'Connor has hosted almost 10 productions. The most recent was, the planned musical of Guys and Dolls, a show that would have run from April 2 to April 4, if not for the quarantine closures. Not only does she direct shows at Edison High, but recently Mrs. O'Connor was also asked to direct Lindeneau Elementary School's production of Aladdin. 
Although Mrs. O'Connor loves what she does, it is also extremely time-consuming. She informs us that each production takes about 150 hours of rehearsal time in school. Surprisingly, this estimate does not include the time she spends preparing for rehearsals, organizing fundraisers, shopping for costumes and props, and researching potential productions for the future. As such, she finds it difficult to perform and direct outside of school as much as she would like.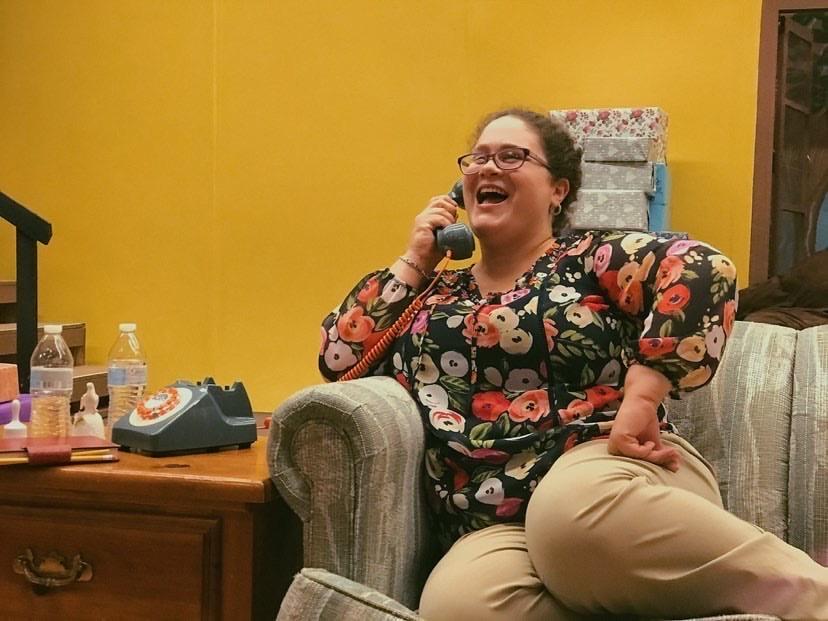 Mrs. O'Connor has turned her hobby into her profession; her love of directing and teaching theater has become something she does on a day-to-day basis and something that is an inherent part of her personality today. 
"I still love escaping into the world of whatever play I am working on," says O'Connor, whose passion and commitment to theater has remained unchanged after all these years of directing.