Senior of the Month (November): Rusheen Patel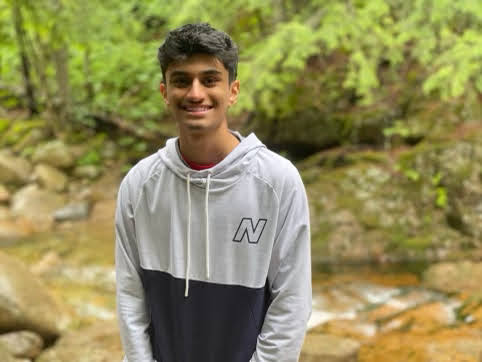 When one considers hard work and ingenuity at Edison High School, they often think of November's Senior of the Month Rusheen Patel '22 as he stands as a representative of the seniors at Edison High.
As a member of the Edison High School community, Rusheen has pursued his passion as a senior. His journey through high school started freshman year, and he has been an inspiration to not only his peers but those around him. He has strived to achieve academic excellence.  For example he has  strived harder to achieve an A in most of his classes
When asked what the most challenging task as a senior is with Edison High school, he says that managing college applications and finding time to balance the work at school is. Rusheen is not just academically smart but also an achiever. He always makes sure that he is on time to all of his classes and makes sure that he gets his work done on time. He also tries to improve on time management.
Rusheen advises current and future underclassmen "to not fool around and to not be too childish because it can affect the way people view you." Even though he only has a few months at Edison High before he goes to college, he has greatly impacted the school and hopes to impact others in the real world. 
He wants to specifically thank his grandparents for their own achievements and struggles. It was because of his grandparents that he was able to become what he is today. He also says that after his grandparents left India and Africa,  they came to America to live the American dream. Cherishing their shared moments, he considers his grandpa as his role model and a guardian who guided him toward the right choices.