Le Leads The Nest in May
Nicole Le: May Senior of the Moth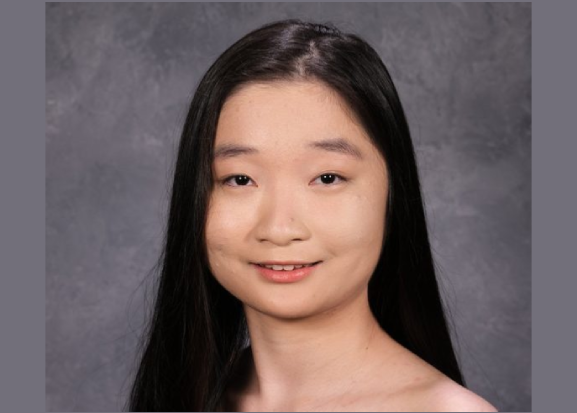 Curious, idealistic, and compassionate. These three words fit best to describe May's Senior of the Month Nicole Le '22, who exhibits all of these traits in her everyday life. Le was surprised to become Senior of the Month for May and is honored to be nominated for the title.
Orchestra and the Eagle's Eye have been two major parts of Le's life at Edison High. She is currently part of the Chamber Orchestra and is the lead for the viola section, for the past four years. With her passion for music, she has also performed in ABRSM (Associated Board of the Royal Schools of Music) and the Golden Key music festival. Ever since Le was a sophomore, she has been a great help for the Eagle's Eye, as an Op-Ed section editor. Outside of Le's school life, she enjoys helping the community by tutoring children in middle school who are in Pre-Algebra.
Le claims her greatest challenge in high school was transitioning from middle school as the coursework presented to her in the new environment of Edison High was more rigorous.
"Don't be intimidated by a challenge," Le says. "You just got to keep going forward, don't let yourself get too emotionally distraught over it." Le strives to be a successful student and believes that if one shoots for the moon, even if they miss, one will land among the stars.
As the school year comes to an end, Le reflects on her time at Edison High and is grateful for all of the people she has met through her journey. Whether it was in her favorite classes— in particular, the AP United States History class taught by Ms. Jennifer Sidorski— or the friends she has gained over the years. "The bonding experiences, and getting used to the difficulty of AP and honors classes together, as a team," Le said, led to her having a great school year. 
As college is approaching, Le plans on completing a double major at Rutgers University in New Brunswick in Electrical Engineering and Computer Science. She will also be a member of the Honors College and Douglass Residential College. She intends to do great things on campus, to complete a major in electrical engineering, and a minor in computer science. In the future, she wishes to get a job in the field of electrical engineering, and she hopes to have a great time in the new school she's entering as she did in Edison High.