Two-Way Superstar: Sabio Makes History
Since the 21st century, the Eagles have endured a drought: for 31 years, they had gone without a championship—but the same cannot be said any longer. Selbin Sabio '23, starting linebacker and kicker, helped lead the Edison football team to a historic victory over Lenape alongside fellow star seniors Matt Yascko '23, Malcolm Stansbury '23, and many more.
In each of his three seasons with the team, Sabio worked his way up the depth chart to become the All-State player he is today. This season alone, Sabio accumulated a team-leading 25 tackles for loss (TFLs), as well as 149 total tackles, which is sixth in the entire state of NJ.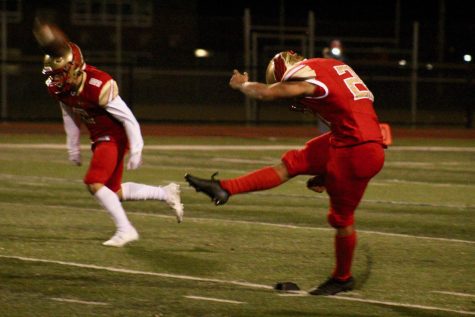 He has cemented himself as a skilled linebacker and proficient player overall,  having made nine field goals and 42 extra points (91%) throughout his career as a kicker.
If you're not the biggest fan of statistics, you might be curious as to how well Sabio performs under pressure in the clutch time when games are decided. Look no further than his game-winning onside kicks and field goal in the stunning comeback against rival North Brunswick. For that, he was named Central Jersey Sports Radio's Special Teams Player of the Year.
The Eagle's Eye met with Sabio recently to discuss his performance.
EE: You've had a great season winning a sectional championship and an All-State nomination. How does it feel to have done all this?
SS: It speaks for itself. The fact that we started off 2–2 and then went on to win a sectional championship already made it special, but being able to win with my friends made it ten times better.
EE: What was your proudest moment from this season?
SS: Winning the sectional. We fought hard, and everything we manifested came to reality. That was my proudest moment.
EE: How does it feel to receive an all-state nomination?
SS: It's a great feeling. I've always wanted to be an all-state player, but I was never really certain that I would become one. I just stuck to working hard every day, and at the end of the season when I got it, I was very joyful. It was a goal I set for myself coming into the season with my coaches. When it happened, it was like a dream come true.
EE: How did you counter the many challenges throughout the season?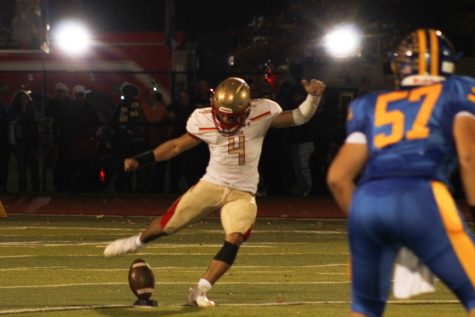 SS: I faced a few challenges. One of my bigger challenges was playing through multiple injuries. I fractured my finger and played with a strained hip flexor for pretty much the whole season. It kind of slowed me down, and it was a lot harder to play as aggressively as I normally do and perform to the best of my ability. I just pushed through it.
EE: What are your plans for the future?
SS: I am really just hoping to play at the next level.