Edison Hockey Team Remains Resilient
This winter, the combined Edison hockey team (consisting of players from J.P. Stevens, Metuchen High, and Edison High) finished 0–17 at the bottom of the GMC.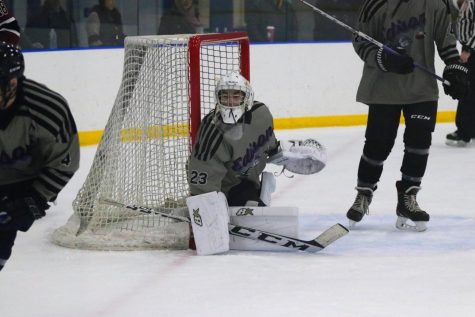 "The season did not go well this year. We graduated twelve players last year so we were a very young team. We had several players that had to play varsity this year even though they were not ready to play varsity because we didn't have enough players," said Head Coach Mr. Vincent Mondano.
One player that stood out this season was captain Brendan Abbatemarco '25, with a record of four goals and six assists. Offensively, the team scored sixteen goals and contributed sixteen assists, combining for a total of 32 points. Defensively, the team had 437 saves throughout, with a save percentage of 71.1%. Andrew Martin '23 and Michael Dickey '23, who both attend Metuchen High, saved 243 and 194 attempted shots respectively.
The team as a whole had a close game against Newton High, scoring five goals but losing by one. Despite their ultimate loss, Zack Chuck '25, who attends J.P. Stevens, managed to score a hat-trick. Later against Bridgewater-Raritan High, he scored another.
Despite the losing record, the team remains hopeful for the future.
"This was a rebuilding year for us," said Mondano. "The JV team had four wins this year, so hopefully that is a good sign for the future."