Students Take Books on a Blind Date
Relaxing music plays as you enter the library. A wide variety of genres of books lie numbered and organized on oak tables, donned with brown paper. It's the Friday before spring break, prime time for you to pick out a book to immerse yourself in for the upcoming week. This was the experience for the students who attended the Blind Date with a Book event in the library, including SJ Singh '23, Giovanni Figueroa '23, Edwin Salazer '23, and Sarah Downes '25.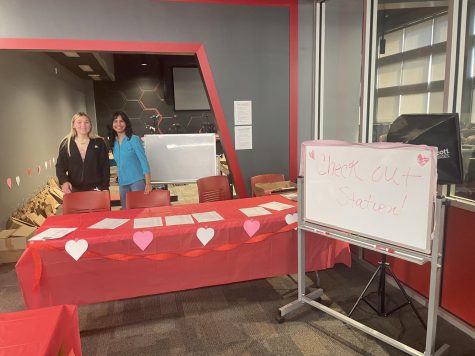 The Blind Date with a Book event, planned by English Supervisor Ms. Harriet Sideris and Supervisor of Academic Programs Ms. Kristen Tsaoys, aimed to introduce students to new books to read during spring break. The books were organized by Media Center Specialist Ms. Doreen Stocker and the EHS Library Council, who wrapped and sorted them in numbered paper bags. Books were randomly assigned to students based on the number the students were randomly given, hence the name "Blind" date. The event also included other activities such as puzzles, coloring books, bookmark-making, and Legos. Soothing music could be heard in the background, which, according to Tsaoys, led to a "welcome and opening" library atmosphere.
Edison High English teacher Ms. Christine Heinze agrees with this sentiment.
"It's a great way to promote literacy and reading for pleasure over spring break. All of our students seemed really excited," Heinze said.
The event succeeded in exposing students to unexplored genres. For instance, Singh, a senior at Edison High, after being assigned the manga My Hero Academia by author Kohei Horikoshi, believes that he "might give it a shot." Figueroa echoed this sentiment, deciding that he is "going to try the book."
"
It's a great way to promote literacy and reading for pleasure over spring break. All of our students seemed really excited"
— Ms. Christine Heinze
Tsaoys introduced the event idea, after witnessing book blind dates in other locations. She pitched the idea to Sideris in early February, and together, the two supervisors informed and collaborated with interested English teachers. The outcome—400 students received a free book to read during spring break.
The event was open to two classes of students every period, barring the first period, where three classes of students were permitted.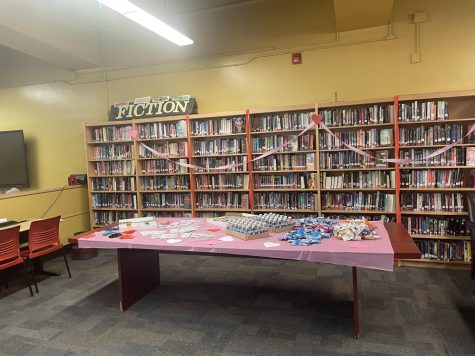 Salazer, a student in Heinze's class, who received A Brief History of Japan by Jonathan Clements, was intrigued.
"I like Japan," Salazar said. "They're independent. I like their whole culture. They had the Samurais, they defeated the Mongols. I like art, too, and poems."
Downes, receiving I'll Give You the Sun by Jandy Nelson, enjoyed the random book aspect.
"I got to experience different genres of books, but without knowing what the book would actually be. It was exciting to see the outcome when I actually opened it," said Downes.