EHS Students' Feelings About Quarantine
Being locked at home during a quarantine is surreal. Life in lockdown can generate a mix of negative and positive emotions that can be hard to express, especially since the epidemic has transformed so many areas of high school life: academics, family, work, and college acceptances. The Eagle's Eye asked some Edison High students to try their best to articulate their feelings. This is their responses:
On the virus:
"When I first heard of what was happening in Wuhan in January, I knew it would spread across the world, but I didn't expect it to grow to this level. I thought it would be like the Zika virus or Ebola a few years ago: a serious issue, but not too directly impactful to me. It was crazy to watch it spread across the world in real time from Wuhan, to the rest of China, to Europe, to Washington State, to Boston, to New York City, to Northern NJ, to Middlesex county, and finally, on March 12th, to Edison." — Avinash Aravind
"When I first learned about the coronavirus, I believed it would spread to the United States. Based on the exponential rate of spread in Wuhan, I had believed that the outbreak would be catastrophic. I also felt incredibly sad for those silenced by the Chinese government for raising the alarm on the outbreak. Since there was suppression of the news, it was evident to the entire world that this outbreak would be nothing like the world had seen in a century." — Ali Ahmed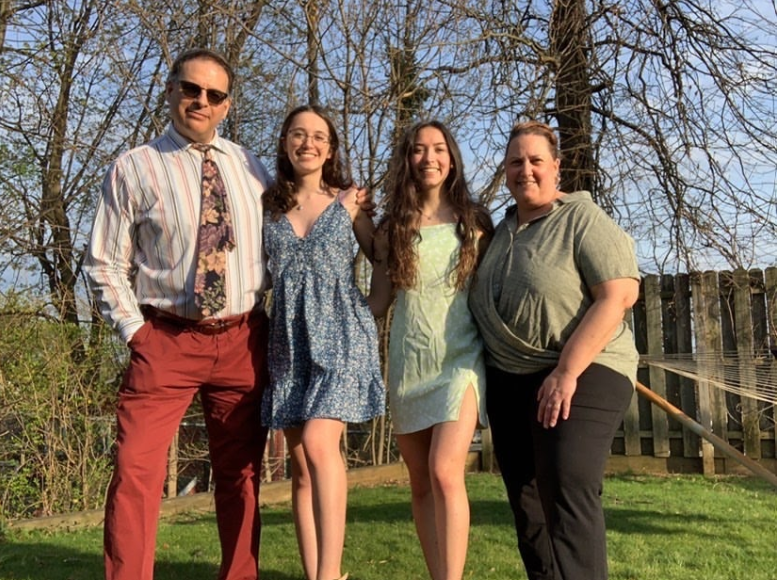 "When I first heard about the coronavirus, I had no idea what it was. Slowly, over a couple of weeks, I learned more about it. As it became more of a global issue, I educated myself on the virus, and I wasn't very concerned. At the time, I just thought 'wash your hands, don't touch your face, you're young, even if you get the virus you'll be fine, but what about everyone you come into contact with?' I was concerned, to an extent, but I was pretty confident that I wouldn't be directly affected by the virus. When cases were reported in New York, though, I knew New Jersey was going to be affected. I was a bit surprised schools didn't close earlier than they did, but I wasn't surprised when Edison closed." — Maulikaa Manikantan
"When I first learned about the coronavirus and its spread in China, the thought that came in my mind was, 'Whoa! That's quite far away.' Little did I know that this 'far-away' virus would become a threat to me in the next couple of weeks. From feeling invincible to feeling threatened and fearful, there was a catastrophic change in my emotions. On one hand, the news was supposed to keep me aware, but on the other hand it wouldn't be wrong to say that it was also the backbone of the terrible mood swings. Every day, seeing the rising death rate and hearing that the virus is now a step closer just made my 'coronacation' dire. It started off from being a break from school and a time to catch up on my favorite Netflix shows. However, now it is a time for me to reflect on my actions, get closer with my family, invest time in my community, and take the steps to being a selfless person." — Maha Mustensir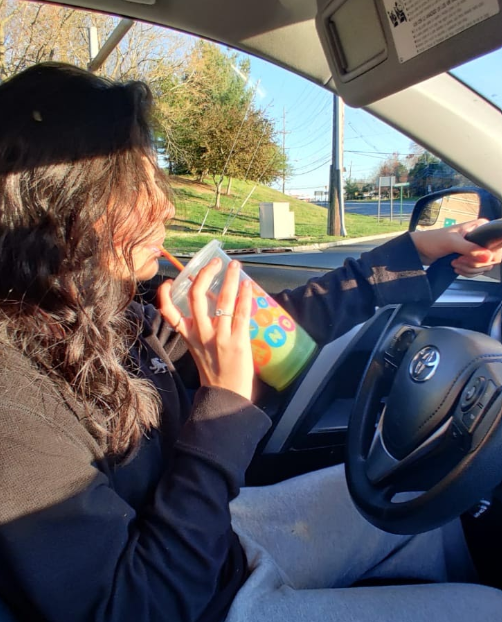 "I felt that the virus wasn't much to worry about since if we panic, it wouldn't do any more good than staying calm. I knew that people wouldn't listen to all the warnings that were issued, but it really annoys me that some people are careless in hospitals as well. My dad works as a lab tech in a hospital… from the stories that my dad tells, a lot of the hospital workers are very careless. There was this one who said 'the coronavirus is so serious,' but then went out to party. The next day she expects to be able to get back to work but obviously isn't. There are other stories he's told about workers not wearing gloves and masks or being careful and it's extremely concerning." — Alyson Zhang
"I find it hard to grasp the reality and the proximity of the situation while being locked inside my own home. The furthest I have stepped out of my house this past month is to my patio. A quick glance down my street results in a picturesque scene: birds chirping and roaming the sky, trees in full blossom, a fresh blue sky boasting a garden of healthy clouds…. Yet when I come back inside and switch on the news channel, I am bombarded with warnings: stay inside, amount of deaths rising dramatically…. The panic and fear comes in waves; one minute I am happily flipping through the book I am reading, the next I am lathering my hands with strong-smelling sanitizer. I find it similar to swimming at your local pool: half the time your head is under water, peaceful and quiet, and the next minute you rise up to the sound of water splashing and people talking. Until the moment you emerge back into the normal world, you do not see how unnatural the silence was." — Shravani Joshi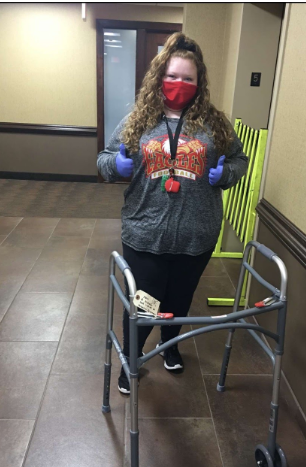 On school:
"School has been in an awkward situation. Our teachers will assign work, and we get it done. In my opinion, without the in-person lecturing, 'teaching' doesn't feel the same. However, in my personal opinion, I work best at-home in my own nook. Although I don't get the immediate answers to my questions given the fact that communication isn't instantaneous all the time, I feel like I'm learning more. The grading situation, however, concerns me as I personally don't know how assessments, quarterly etc will work out for the 4th MP." — Ali Ahmed
"Quarantine has made me procrastinate more, but I feel as though I have achieved a healthier work-life balance through online learning. As much as I enjoy online learning, I feel holding classes through video chat is not as efficient as holding physical classes, as it is more difficult for students to communicate their issues with their teachers. As for interim grades, I personally do not feel I had a fair opportunity to raise those grades, as the assignments we did during online learning for the third marking period only counted towards a 100 on one quarterly assignment." — Maninder Dhesi
"When school first closed, I thought it would only be for a couple weeks, but I never would have thought we'd be at home for the fourth marking period. Online learning is teaching me how to have motivation to do work on my own. For my classes that are entirely dependent on test and quiz assessments, I do not think I had a fair chance to improve those interim grades. These are the classes that are not testing at home and so my grade is heavily dependent on the one test grade we had when we were supposed to have three." — Nimisha Kumar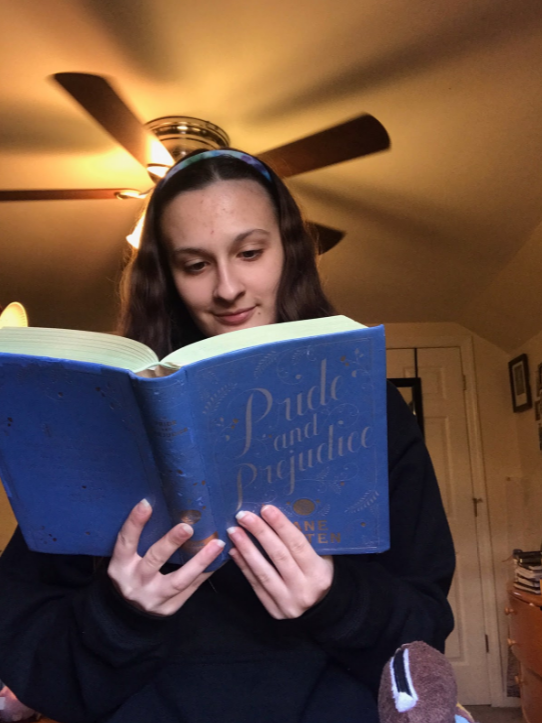 "So far, I'm concerned about my grades and how the pandemic will affect my MP 3 averages… I'm also not being as productive as I would be if it were in a school environment and 'creating a distinct workspace.' The video chat is very useful, I wish it were more frequent because it gives me an excuse to wake up early and makes me more motivated. Also, sometimes my work gets lost in the stream on Google Classroom, or I forget to complete some small tasks like filling out a daily journal and such. It would be helpful if all the teachers used Remind to remind us of our work so it wouldn't crowd the stream." — Alyson Zhang
On personal development:
"Because of the coronavirus pandemic, I feel like school has become a secondary concern, as something that needs to get done but doesn't occupy as much time in my life as it used to. I've turned my attention towards the things that really matter to me, like astronomy, flight simming, and 3D modeling. I bought a new telescope recently, and I use it every clear night that I have. Although I am confined to my house, I enjoy exploring the cosmos from the comfort of my backyard. The vast heavens make me realize that we are truly insignificant on the cosmological scale. At this scale, the squabbles and concerns we have on this Earth feel meaningless and silly. After seeing the cosmos for myself, it makes me wonder; why do we fight here on Earth when we have the entire universe to explore?
Given that I have more time, it makes me happier that I can pursue subjects that I'm genuinely interested in. In these tough times, my hobbies keep me from going insane (or perhaps they've already driven me insane, and I just don't realize it)." — Ahmed Ali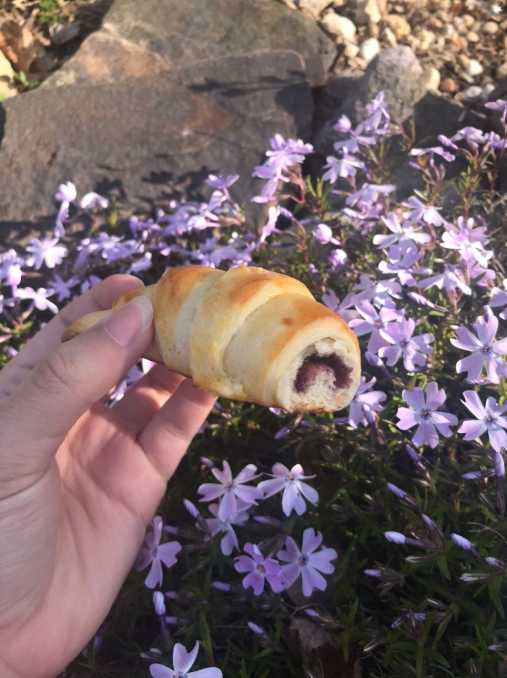 On the district's response:
"On March 12, the district released their tiered response plan to COVID-19…. The plan involved not shuttering schools until multiple students and/or faculty members tested positive. My friends and I were initially in shock at this plan, which would have had disastrous results had they followed through on it. On the next day, however, once we found out that they were closing schools, we were relieved at the school's response and scared at the scale of the pandemic simultaneously." —  Avinash Aravind