Senior of the Month (January): Jenna Rivella
Tri-Varsity athlete Jenna Rivella '22 certainly goes above and beyond when it comes to being involved. Yet, she is not only on the court for sports but also as a member of the Homecoming court. 
Her dedication to cross country, basketball, and lacrosse manifests in her personality on and off the court. Some may believe that cross country is fairly straightforward: you just run. However, the sport is not as simple.
"Cross country taught me independence, at the end of the day you're only going to get as far as you take yourself," Rivella explained. 
This self-reliance contrasts with her team-based sports–basketball, and lacrosse. Years of playing basketball have helped her see the bigger picture and look outside of herself.
"
But, I'd rather experience everything I can than mastering few things and still be left in the dark about a million others."
— Jenna Rivella '22
She said Coach Francis Eckert calls her "the glue": "I'm malleable and can put all the other pieces of the team together. Last year I started every game, finishing the season with four points. That might seem embarrassing but I knew that I contributed to the greater good and help my team reach goals greater than my own."
On the outdoor turf, lacrosse taught her how to focus on her strengths. Even though she is not the best or most well-rounded player on the field, she works with the team to do the best she can. She emphasized that "it's important to know you're never going to be perfect"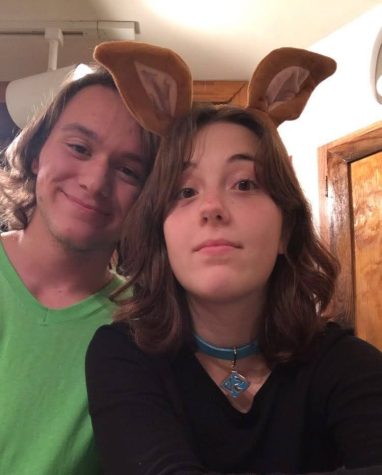 Although not crowned Homecoming queen, she is the self-proclaimed "queen of average." To balance sports, academics, and socializing, Rivella has accepted this averageness.
"I don't get the best scores on the tests, I'm not the fastest person on the field, I don't make the most baskets, I don't make the most perfect breadsticks at Pizza Hut, or play every note right at guitar ensemble," she said. "I'd rather experience everything I can than mastering few things and still be left in the dark about a million others."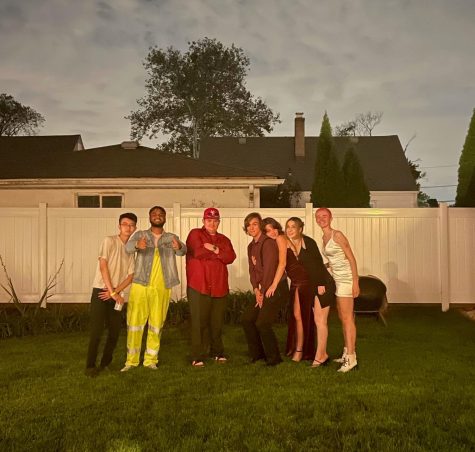 Virtual school affected many people, Rivella among them. She felt that she lost her social skills during the virtual period. However, when the option to come back in person was safer, she found herself being one of three kids in many of her classes—except for her AP World history class, where she was alone with Dr. Gene Nasser. They clicked instantly because of a shared sense of humor and music taste. 
She recalled one day that, "I come in and he starts talking to me about an assignment I didn't do too great on. Already having a bad day, I just burst out crying. I'm not much of a crier, so I was super embarrassed. Naturally, he feels bad and thinks it's his fault and I'm sniffling trying to reassure him it's not, and all of a sudden he starts cracking jokes. At first, I obviously didn't find them funny, but by the end of the period I almost forgot I was crying, aside from the puffy eyes."
She encourages others to also talk to a teacher, such as the "goated" Nasser,  for special moments such as this.