"What Can a Kid from South Edison do?"
"What can a kid from South Edison do?" is a question often lurking in the back of the minds of many Edison High School students. They hear stories of how Rutgers is just "13th grade" and how so many kids simply return to Edison after graduation. As if reading minds, Ms. Kimberly Mitchell posed this question to her period 11 students on Friday, February 7. Visiting her class was Jaysee Lopez '97, the owner of clothing and shoe resale brand Urban Necessities and an Edison High School graduate of the class of 1997. 
During high school, Lopez  was a tough kid, racking up 98 suspensions in his sophomore year alone. He had Ms. Mitchell not only for English but also as a "small group" leader. A small group that was intended to improve his school behavior in reality helped him form a close bond with Ms. Mitchell, one of the few teachers he respected. 
In a heartwarming retelling, Lopez recalls that one time he was cursing out an office secretary, but when he spotted Ms. Mitchell, he hung his head low, and apologized for disappointing her. Lopez reflected that back then "when something didn't go my way, I blamed everyone else, but [Ms. Mitchell] helped me change that". Therefore, when Lopez learned that Ms. Mitchell wanted him to come back and speak to her students, he jumped at the chance.
Captivating even the most apathetic juniors with his story, Lopez went on to explain how he started his company in Vegas. With $20 to his name and no home to turn to, he ended up on the streets, selling water bottles and getting paid to wait in lines for sneakers. One day, he had the idea of buying one of the pairs of shoes he was waiting in line for. Quickly, he was able to resell these shoes for a profit. This idea sparked the business that is now known as Urban Necessities. 
The business was not always as big as it is today. Lopez faced many trials in starting up his business. Issues such as financial, physical and emotional support all made kick starting Urban Necessities a challenge. Lopez asserts that he built his brand by being consistent and bringing forth a constant effort and positive attitude to his business. As he spent so much time during high school viewing life pessimistically, Lopez inspired students with the idea that today he uses what he loves–his sneakers, his family, his business–to motivate him on the harshest of mornings. He finished out his touching speech with the quote "you can acquire anything in life if you make yourself believe you can".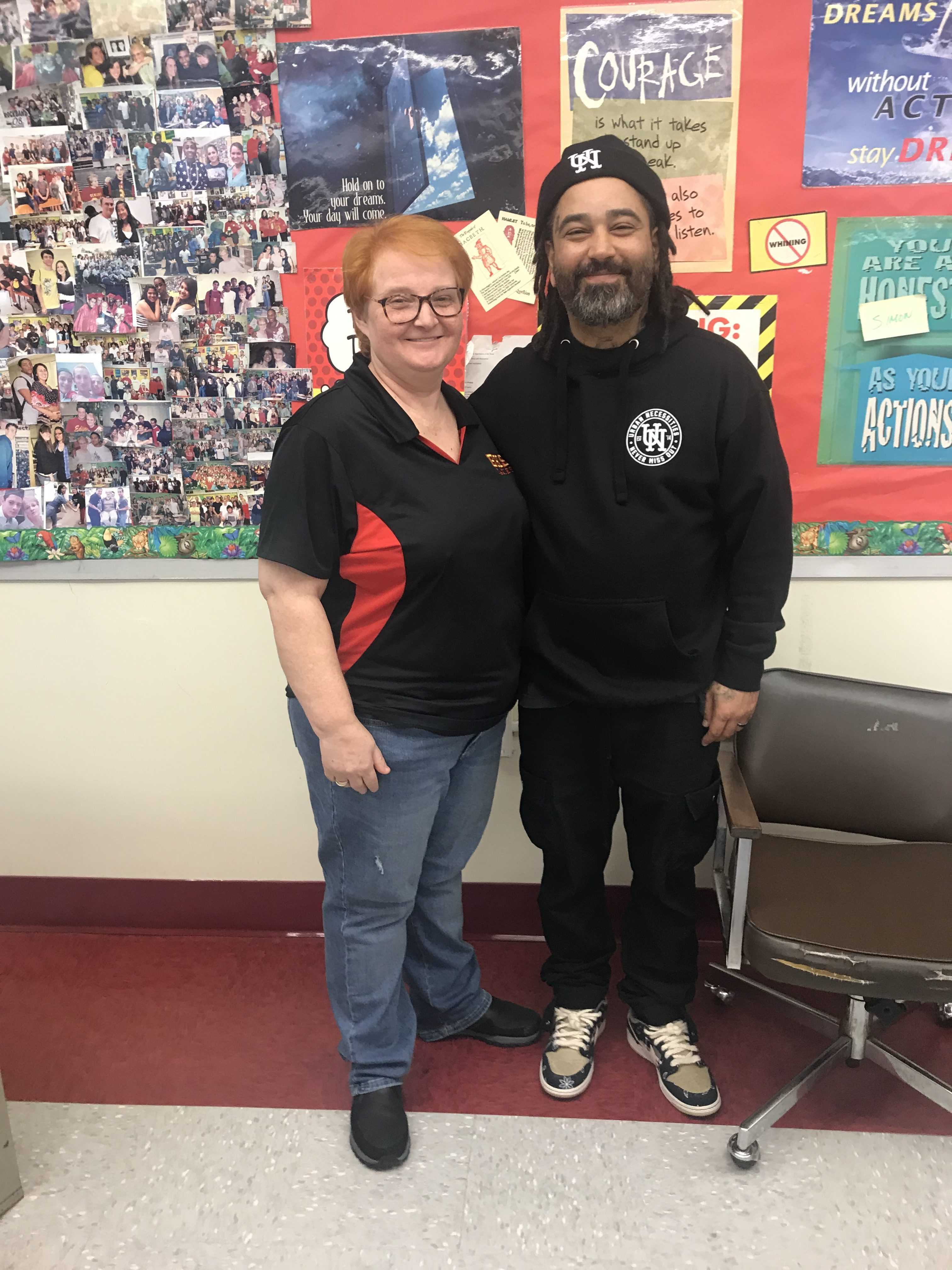 His story was not only a way for the class to learn about trials in the real world, but it also inspired many students. William Afflerbac '21 connected to Lopez's speech. He took away the idea that "hard work is truly a necessity in life and you can't just skate by and expect things to be handed to you." Afflerbac claims that he was not a fan of Lopez's company before, but after hearing his speech, he most certainly is now. 
All of Ms. Mitchells' classes were attentive for the entirety of Lopez's presentation. Following her period 11 class, students stayed after the bell rang to continue to talk to Lopez and Ms. Mitchell. Afflerbac declared that it was the most serious he'd ever seen his class during first period. Lopez said that all of the trials he faced would be worth it if at least one person took something life-changing away from his story, and many students did. Urooj Arshad '21, another student of Mitchell's, said that "not only were students extremely grateful to take time out of class and meet someone cool who owns a sneaker company, but they were also inspired by someone who grew through the pain they faced, instead of shrinking because of it." The students who genuinely listened to Lopez' speech were touched, and took away much more than he expected them to in relation to the power of determination to bring you meaningful success in the real world. 
So, what can a kid from South Edison do? In the words of Ms. Mitchell herself, "anything they damn well want to."