Welcoming New Teachers Into The Nest: Jaslin Kaur and Joshua Lisner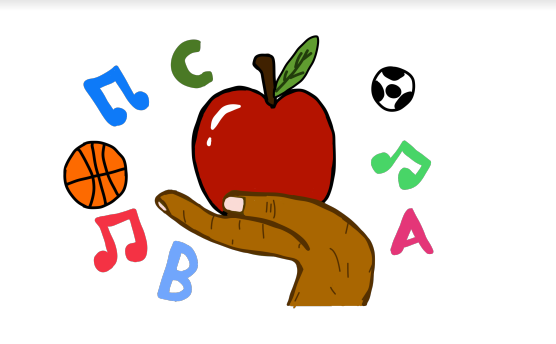 The start of this school year has brought with it many changes. For many students it was their first experience at Edison High. This was also the case for two new staff members in Science and Performing Arts.
An alumna of EHS Ms. Jaslin Kaur '13 recently joined the school's staff as a physics teacher. Having developed a strong passion for the sciences in high school, Kaur went on to pursue her Bachelor's and Master's degrees in Civil Engineering. She spent nearly five years designing bridges and other infrastructure in New York City and the tri-state areas. 
Kaur credits her love for teaching to her challenging high school courses. Classes such as Calculus and Physics encouraged her to develop an open mindset early on and fostered her passion for problem-solving. Additionally, she said that she was lucky to have great teachers who supported her through each step of her academic career.
"[It was] my love for teaching and giving back to the school where I spent my four high school years," Kaur said. "I always enjoyed teaching and watching the lightbulb go off in others whenever they would understand a concept or how to solve a problem."
Kaur had specific teaching methods that she believes are particularly helpful. These ensure that her students are grasping concepts while being able to make critical comparisons and analyses.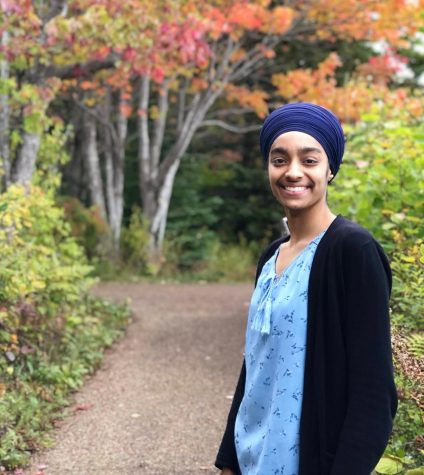 "One teaching method that really sticks with me and is a great part of my teaching philosophy is to make sure the students always see the importance of why we are learning a topic," Kaur said. "I always love to connect what we are learning with real-world applications so that the students see how these ideas are used in everyday life and what careers they are applicable to."
Being exposed to both the industrial world and an academic environment, Kaur's key advice for all students is to "truly understand concepts and how to solve problems instead of just memorizing what you see on the classroom board." She advised all students to "take some classes you truly are curious and passionate about and not just ones for your major."
Additionally, students should speak to adults and ask questions so they can steer themselves towards what is best for them. 
Kaur also believes in a balance between work and fun. An avid reader, Kaur enjoyed reading The Hunger Games but preferred reading the books before watching the movie adaptations. She loves traveling and experiencing different cultures while advising students to take some time off from school to fascinate themselves with the world. 
Filling the role of Choir Director is new staff member Mr. Joshua Lisner. Following Mr. Kenneth Brown's retirement last year, Lisner prepared himself to take on his role. 
"I'm incredibly thankful…to have Mr. Brown as a resource and as a support who I can call upon to ask advice," Lisner said. "It was also really impactful for…him to have spoken highly of me to the admin and go have such a positive recommendation for me to continue the legacy that he started here."
During his time in the Westminster Choir College of Rider University, Lisner gained knowledge and experience in conducting while also advancing his musicality. He said that his music career started from the encouragement of his former choir director and alumni of Westminster College, Dr. Heather Buchanan.
"I'm really lucky to have been able to study with some really, really incredible people while I was there."
Lisner loves Frank Sinatra, along with the music genre paparazzi. In addition, he loves Harry Potter, along with mystery or heist movies such as Ocean's Eleven.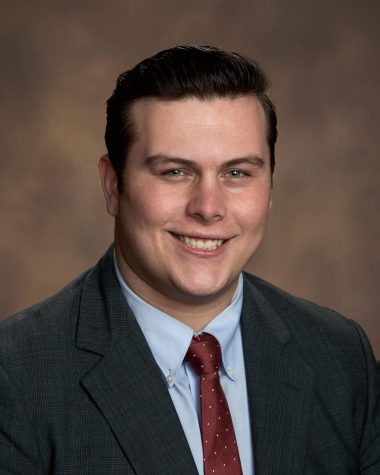 Mr. Lisner's goal is to educate others and have almost the same impact he has had on other choirs. As a choir director, he has experience in not only playing the piano and singing but also utilizes his expertise in technology, such as in making virtual choir videos, which he did during his time before becoming the new director. 
Despite the pandemic, Lisner wants to maintain an almost normal school. He plans to make Choir more than another elective. He hopes to conduct trips to meet famous singers or conductors from around the world, such as the recent Voces8 concert in New York City.
Lisner will also showcase such events in the new Edison High School choir website which will display, among other things, performances and fundraiser.
Teaching Concert choir, A-Capella choir, and Chambers choir, Lisner takes pride in this position. "I love being the choir director here," he said. "I feel an incredible amount of support from both the student board, the parent board, and most of all my administration."