KULU: EHS' New Hangout Spot?
At the end of a school day, students from Edison High School want to unwind from work in a stress-free environment. A place that many students head to for relaxation is Keep Ur Life Unique Desserts x Dumpling Town—or more commonly known as KULU.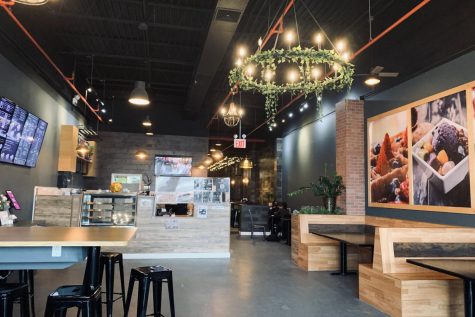 Established in 2011, KULU specializes in Asian fusion desserts such as bubble waffles, bubble tea, and Hong Kong-style sweet soups, all an effort to keep up with trending Asian desserts and beverages. 
One example is bubble tea, which is typically a sweet milk tea with tapioca pearls. 
"In recent years, because bubble tea became a trend, more people have tried Asian desserts and drinks," said KULU employee Justin Zhu. "A lot more people started to know what bubble tea was and would say that they wanted bubble tea, but sometimes without the 'little black balls'." 
The ability to customize the drink, adding flavors and toppings, has become popular with EHS students.
"Whenever theater rehearsal gets canceled, me and my friends come here to KULU. Like today's a half-day, and so we're here, and then we'll go to rehearsal," said Christian Lee '23.
"
Our store is a very vibey place to hang out."
— Ezekiel Rusli
"The cheese dumplings here are so good, and the taro bubble tea," said Robyn Nemeth '23. According to the restaurant, these are two of the more popular menu items. 
One convenience of the restaurant is that it is within walking distance of EHS, located at 775 US-1. On many afternoons, the customers are primarily high schoolers.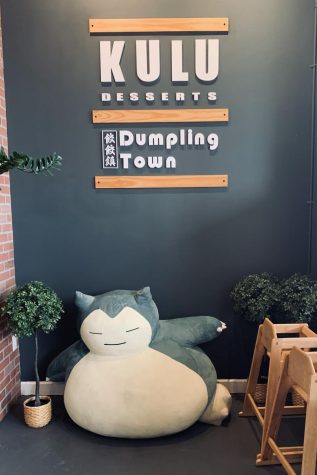 "At least once a week, after guitar ensemble, my friend Alex and I will usually come here," Pauline Fernandez '24 said. 
KULU's design includes booths, a television, and high-top tables. There are also plenty of decorations such as fairy lights and decorative green vines.
"The environment at KULU is very aesthetically pleasing. It's nice to sit and hang out with your friends," Lee said. 
Although the restaurant's theme is Asian-fusion, it appeals to diverse customers. 
"It popularizes Asian desserts," said Zhu. "Also, there is a really culturally diverse group of people that come here."
So why do high school students enjoy going here? 
"Probably because of the food and the environment," said another employee, Ezekiel Rusli. "KULU does have some pretty good food, and our store is a very vibey place to hang out."
KULU's menu can be viewed online on this site: https://www.kuludesserts.com/.